Difference of RV kitchen sink and home faucets
Posted by DARYNA POLISHCHUK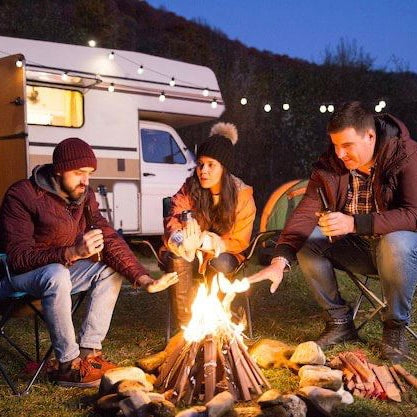 RV faucets are almost the same as RV kitchen sink faucets or home faucets when it comes to their appearance but it all goes on the surface level. But when we closely look at its functionality then there are some major differences that need to be identified. The major difference comes in how they are designed to fit with the plumbing system of your RV faucet. RV faucets can be connected to flexible hoses. You may need adapters to connect your RV faucets if you want things to work properly as the plumbing system of an RV is different from home faucets. As a 12-volt water pump is used to pump fresh water it is important to consider this also while going for RV faucets.
Steps to connect a Residential Faucet to your RV Faucet
1.Turn off the freshwater supply of the RV
Before starting with anything else you should first turn off the freshwater supply of your RV.
2. Remove the old faucet's input connections
You should remove the old faucets' input connection from underneath the sink. You just need to loosen the connectors.
3. Remove the old faucet from the sink
Loosen the plastic nut with the wrench and simply pull out the old faucet.
4. Connect the new faucet
Insert the new faucet into the holes in the sink and use attachment nuts underneath the sink to secure it tightly.
5. Turn on the water and check for leaks
Once you are done with connecting the new faucet you can turn on the water main and the faucet for any leaks. If you find any leakages then turn off the water main and tighten your connections.